The Wiser Team
David and Kristy are entrepreneurs, real estate investors and real estate agent professionals. Living in the Salt Lake Area to Davis County and going to universities in Utah County has greatly familiarized themselves with all the local areas. Kristy has a bachelor degree in Marketing at the University of Utah while Dave graduated with Business Management. Coming into real estate with experienced knowledge has greatly helped them perform with all sides of the real estate game. Dave and Kristy have been surrounded their entire life around family members who invest and involve themselves with real estate, allowing them to hone their sales and negotiation skills to levels that of agents that have been in the industry twice as long. Kristy and David have developed the ability to determine value of homes with unprecedented accuracy. For those looking to either buy or sell properties, The Wiser Realty Team will not disappoint.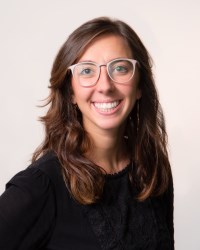 Moyes Team - Intercap Lending
Trying to find the right home loan can be difficult. Finding the right company to help you get your loan can be even more confusing. With literally thousands of lenders to choose from, borrowers can easily become overwhelmed.
Frotunately, at Intercap Lending, our mission is to set a high standard in the mortgage industry. We are committed to quality customer service - putting the people we serve first. Take advantage of our expertise in the residential lender industry by applying online today. You will find that the skill, professionalism, and consideration we give to each of our clients make getting your loan a successful endeavor.